Description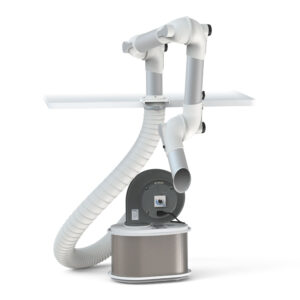 MOVEX LFKU ULPA AIR CLEANER
MOVEX LFK U is an effective and flexible solution consisting of a fan, filter
and fume extractor in a single unit. It is highly suitable for use in healthcare
environments where exhaled air, which could potentially contain viruses or residues
from inhaled medicines, can be problematic.
---
Benefits
Movex LFK U is available in two versions: LFK 150U with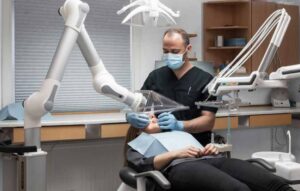 a Ø2" extractor arm, and LFK 175U with a Ø3" extractor
arm. LFK U works according to the low-vacuum principle,
which entails a very low risk of filter failure, produces little
noise and has low power requirements.
For maximum efficiency, Movex LFK U is equipped with
a highly efficient filter (ULPA 15 rating), an optimised fan
with a reliable EC motor with speed control and a
flexible ME extractor arm, which features the lowest pressure
drop on the market.
Among the accessories is the LF TR, a portable trolley on
lockable wheels with bracket for the ME extractor arm.
LF TR is compact and easily blends into the work environment.
Features
• Filter FPU 50
• Fan FF 100
• Hose SL-100LF
• Flexible table bracket MBF
• Extractor arm MEB 1300-50/75
• Suction Nozzle MES 300-50/75