HEPA Filters (High Efficiency Particulate Air)
Clark Air Systems HEPA (High Efficiency Particulate Air) filters are constructed with a 16 gauge galvanized or stainless steel frame with a continuous band of media pleated over corrugated aluminum separators. The interlocking frame design and sealant allows unobstructed airflow in an easy to handle design. Available in 11.5″ depth.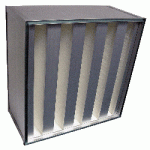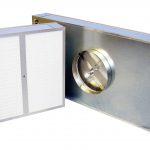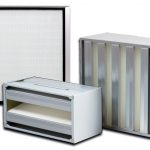 Standard Hepa and high capacity Hepa(SC & HC)

High humidity Hepa applications
Controlled laminar flow Hepa
Rugged construction
Available in galvanized or stainless steel frame
UL 900 Class 1
Also available for high temperature Hepa applications rate 400°F(HT4) or 500°F(HT5)
Applications
Clark Air Systems HEPA filters remove a broad range of airborne contaminants, including fine dust, smoke, soot, pollen and radioactive particles. HEPA filters are used in final filter applications including hospitals, electronics, nuclear, pharmaceuticals, laboratories, aerospace, food processing and optics. They can also be used for pre-filters for cleanroom environments and other critical applications for final HEPA/ULPA/SULPA filters.