Industrial Air Purifier
Clark Air Systems is an industrial air purifier company dedicated to cleaning the air you breathe. Let us help you achieve your indoor air quality goals.  We use our experience to innovate and develop the best solution to ANY air quality issue.   Vet-air.com 
An industrial air cleaner from Clark Air Systems has solved air quality problems for hundreds of companies.  Whatever your goal, we can make it happen. In addition, we always consider the overall cost of ownership. So allow us to make your goal a reality. Improve working conditions. Meet regulatory standards. Reduce capital expenditures. Lower operating costs.
Industrial Air Purifier
---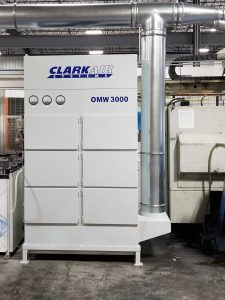 G
uaranteed Solutions
Are you tired of purchasing equipment for your facility that simply does not work? We guarantee our units!  Make Air Clean Again with Clark Air Systems! So, allow us to make your goal a reality. First, Improve working conditions. In addition, meet regulatory standards. All while reducing capital expenditures. Most of all, lower operating costs. Due to cost we win. Yet don't give up. Furthermore we supply Hepa filters to hospitals.  In addition to providing air filters to universities. Therefore colleges use our products. Another user is you. Also, industrial companies use our air cleaners. Most
---
noteworthy in the United States and Canada.
---