Industrial Air Cleaners - Air Revolver
Clark Air Systems Air Revolver Industrial Air Cleaners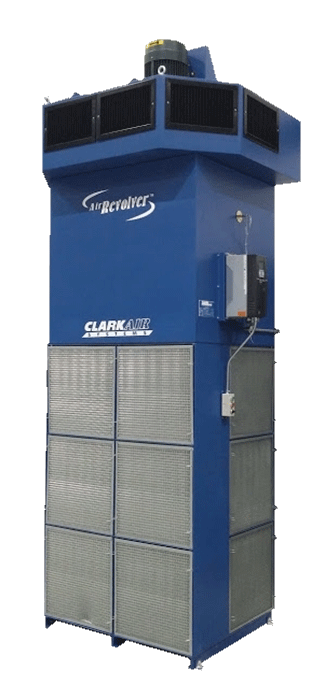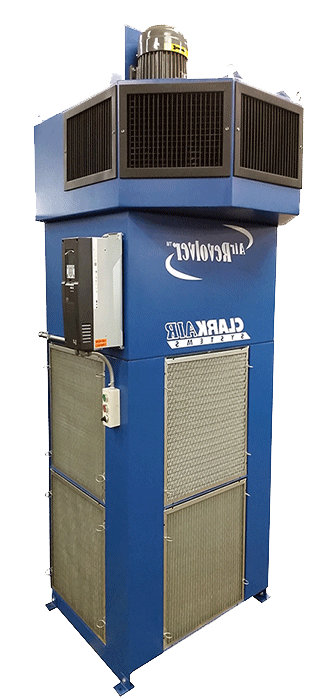 The industry's best air cleaner system designed for:
Heavy Industrial air cleaning
Light Industrial air cleaning
Schools with trade shops
Welding shop air cleaning
Body shops air cleaning
Wood dusts
Large bays
Dirty environments
Textile shops
Application: General Industrial Air Cleaning, whole plant filtration systems using the air rotation concept for welding smoke, fabrication shops, auto collision dust, woodworking dust, refinishing shops and more.
The first general air cleaning system with an energy payback!
10 times more effective than overhead industrial air cleaners! Combines Downdraft and Air Revolver technologies to remove airborne particulates to 1 micron. The intake and outlet are designed for the most efficient air flow pattern in the industry. The return scoops air at the floor, pulling particulate in a downdraft pattern. The supply air is projected across the room with higher velocity to flood the room with pure air. All models are standard with high efficiency particulate filters, and optional carbon filters and variable speed fans.  Model AR8000 and AR15000.
---
Features:
Forcibly controls ambient dust and pollutants
Multi-stage filtration—custom selected for any contaminant
Does not deteriorate to lethargic flow levels with usage
Powerful and uniform distribution of purified air
Non-observable airflow to occupants for comfort
De-stratify heat vertically, saving energy
Filter life extended 5 times over conventional systems
Patent pending
Specifications:
Airflow: up to 30,000 CFM Capacity
8,000 – 30,000 CFM design range
Small footprint
Height options of 11' or 14' depending on plant
Power: 3 phase 208-230/460 Volt
Multiple filter stages handle any contaminant situation
10 and 16 gage welded steel construction
Industrial enamel finish — Clark Air Blue
Easy two section installation
Five-year warranty available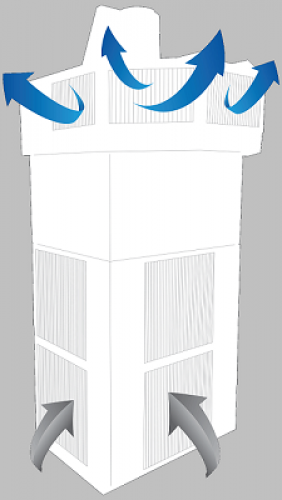 ---
Advantages:
Improved air quality will improve productivity and performance
Longer-life filter will reduce cost and lessen material disposal
Significant energy savings by de-stratification of heat layers, homogenizing the air from floor to ceiling to within 5 degrees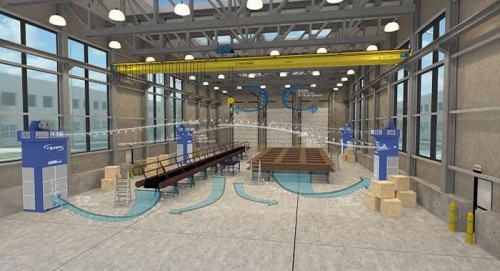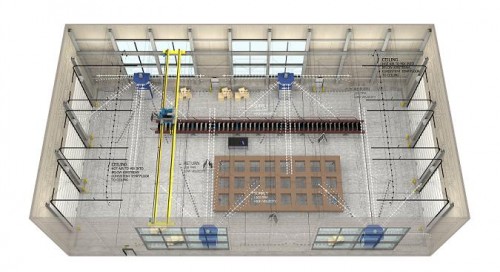 Showing all 2 results