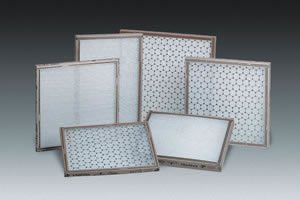 The Fiberglass Throwaway with metal face filters has a heavy duty chipboard frame for durability.
Heavy-duty commercial/industrial grade air filters
One-piece thermally bonded frame
Fiberglass media
Wide range of standard and custom sizes
Available in 1/2″, 1″ and 2″ thickness
Applications
The Fiberglass Throwaway filters are designed for use in residential, commercial and industrial applications where disposable panel filters are recommended. Safe and efficient, these filters are available in standard and custom sizes.